e.Colossal One stop solution digital printing and material supply in Your Town
e.COLOSSAL One stop solution digital printing and material supply is an established business offering printing and design to clients throughout the world. We have many combined years of experience in this sector. Trusted by clients from different corners of the globe, we pride ourselves on our customer service . Whether you are based in our home town, or coming to this town for a trade show, e.COLOSSAL has all your printing needs covered.
Best Printing Services
Organizations like using e.COLOSSAL since the site provides a great mix of quality and affordable pricing. you'll find for your company's branding.
Trusted & Secure
e.COLOSSAL is one of the most trusted specialists in secure printing. Everything from origination to fulfillment occurs in our secure printing facility.
Customer Satisfaction
We have spent years satisfying our clients. The secret of our customer satisfaction is the hard work and dedication to be the best in this industry.
Before e.COLOSSAL
No ideal for getting projects done quickly.
With e.COLOSSAL
e.COLOSSAL provides you a highly customised version of  unique elements.
Featured Products
Quality ingredients. Real results.
Choose Your Material
Quality ingredients. Real results.
PVC Foam Board (1mm x 4ft x 8ft)

PVC Foam Board (3mm x 4ft x 8ft)

PVC Foam Board (5mm x 4ft x 8ft)

PP Foam Board (5mm x 4ft x 8ft)

Rigid LED Strip (4000K)

Rigid LED Strip (11000K)

LED Display Power Supply

Silver Aluminium Frame 80mm x 3000mm (for Lightbox)

Black Aluminium Frame 80mm x 3000mm (for Lightbox)

Silver Aluminium Frame (30mm x 3000mm)
E.Colossal: Your All-in-One Printing Solution
E.Colossal is an excellent choice for all your printing and material requirements. Our comprehensive Malaysia Printing Services include printing advertising, carton boxes, vehicle wraps, materials for outside signage, and many more. As the leading Malaysia Printing Company, we provide top-notch brochures and business cards at affordable rates. Experience premium quality prints with E.Colossal, your trusted printing partner.
What Services We Offer
Online Print Service
If you are a business or advertising agency, Choose E.Colossal for seamless Online Print Services In Malaysia. We provide Online Print Services, so just send us your design, and we'll take care of the rest. Our team will utilise the best printing technique to print your content and deliver it right to your doorstep at the given time.
If you need professional help on how to use the best Malaysia Printing Service to expand your business, get in touch with our specialists.
Inkjet Digital Print
At E.Colossal, our cutting-edge inkjet digital printers deliver spectacular results. Our affordable, high-quality printing services guarantee vibrant, flawless prints that capture every detail. While we bring your designs to life, enjoy the benefits of our quick turnaround and hassle-free shipping. Just send the design to us, and we'll deliver flawless print malaysia to your doorstep.
LED Display
Improve your business promotion with our cutting-edge LED screens. Our LED displays offer great cost-effectiveness, durability, and customisation choices, making them ideal for indoor events and outdoor signs. E.Colossal is the best place to find excellent LED screens in Malaysia, whether you need an indoor display or outdoor signage. Increase the visibility of your brand with our superior LED technology.
Vehicle Wrap
Vehicle wrapping is a modern and cost-effective method to increase the visibility of your brand. Print Malaysia your logo or message on a vehicle, then watch it travel the city while remarkably effectively promoting your brand. You can rely on E.Colossal to meet all your demands, whether you need complete vehicle coverage or choose to use a Sticker Printing Malaysia service to advertise your company. You'll not only get the results you want with our superior vinyl wrap, but you'll also enjoy its long-lasting durability. You can rely on us to offer products of great quality that will last.
Light Box Signage
With our excellent light box signs, you can improve your outdoor signage. They are highly valued for their durability, affordability, and ease of maintenance, and they can easily improve the professional image of your business. Our exceptional lightbox signage services at E.Colossal are customised to your unique requirements. We provide outstanding Printing Service In Malaysia and premium materials as a top Malaysia Printing Company. You can rely on E.Colossal to deliver unmatched perfection for all your printing needs.
Get Quality Material for Sticker Printing and Promotions
E.Colossal can meet all your Sticker Printing In Malaysia and hanging support requirements. Our wide variety includes high-quality self-adhesive vinyl, stylish aluminium frames, innovative LED strips, and robust PVC foam boards. With our supplies of the finest quality and surprisingly reasonable prices, you can enhance your advertising and company efforts. Contact us with your bulk order details, and we'll quickly send your materials to your door. Elevate your brand today with E.Colossal unmatched material supply.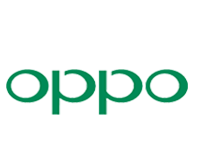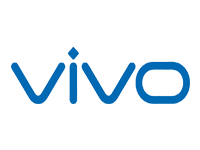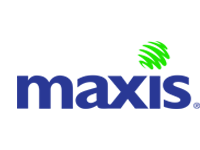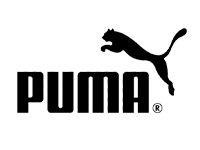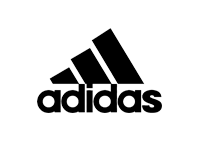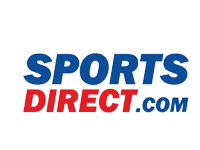 "Super quick delivery, cards better than imagined. Couldn't be happier. Will definitely be ordering again!"

Eva Tan
"By far the best team I've ever worked with. They truly understood the look I was going for and completely nailed it! I would highly recommend them to my friends."

Louis Goh
"I would say their price was reasonable with good quality. They did all my banner for my business. And i will definitely continue with them."

Omar
"Their design is so far the best i can get with a reasonable price."

Jack Graham